Since the beginning of the 20th century, photography has been an extremely successful means to promote fashion all over the world. Italian fashion photographers have excelled thanks to their daring portraits and innovative campaigns because they "speak" the language of fashion. Without the help of the photographers, the fashion world would be silent. Below are a group of leaders that have built and are still building the image of fashion.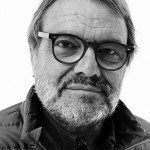 Oliviero TOSCANI (born in Milan in 1942) is one of the most influential figures in Italian photography. Author of the scandalous and shocking early campaigns of Benetton and other Italian houses, he took up photography following the steps of his father, Fedele Toscani, who was a photo reporter for the newspaper Corriere della Sera. After obtaining his diploma in Zurich, he started working with different magazines, including Elle, Vogue, L'Uomo Vogue and Harper's Bazaar. Toscani's work conveys layers, second meanings, and the message is often related to modern society's problems and plagues, or taboos and prejudices, from anorexia to racism.
Gio BARTO (born in Milan in 1962) started working as an assistant with the famous Ugo Mulas, his greatest teacher, who taught him the art and the passion for photography. At 22 he started working by his own in the fields of fashion and beauty, collaborating in Milan for important magazines such as Vogue, Harper Bazar, Cosmopolitan and other Italian magazines such as Linea Italiana, Amica, Anna, Grazia, Gioia and many more.
Graziano FERRARI (born in the province of Parma, in 1949) discovered his love for photography the first time he entered the darkroom. He worked for an advertising agency where he created the photographs for important advertising campaigns, and finally opened his own business. In July 1974, he photographed fashion collections on the runway for the first time: The High Fashion in Rome. He realized that the only way to take beautiful pictures of the models on the runway was to use a long telephoto lens on a level with the models. He took a lightweight aluminum stepladder with him to the next collection, and was soon copied by his colleagues. He remains, however, the boss of the collections on the runway.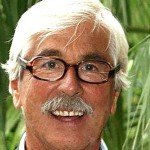 Since 1946 the lens of Giovanni LUNARDI (born and raised in Parma in 1937) has graced the cover of more than 4,500 magazines around the world. Giovanni has photographed many of the world's most beautiful women, captured striking landscapes and framed unique commercial shots.
---
Barbara Zorzoli is a Columnist for the Italian Journal