The Morgan Library & Museum, New York is showing some rare works of Leonardo da Vinci together with some of his followers and peers. The exhibit, entitled Treasures from the Biblioteca Reale, Turin, displays his extraordinary manuscript The Codex on the Flight of Birds and the Head of a Young Woman, one of his most praised drawings, never before seen in New York.
"Who better than Leonardo can present and introduce Italian culture in the US," said Riccardo Viale, Director of the Italian Cultural Institute. "To have such amazing drawings like the study of the angel for La Vergine delle Rocce or the Codex of Flight is something that makes this event the best for the year of the Italian culture in the US."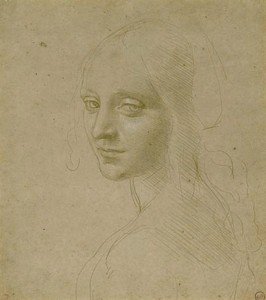 The establishment of this exhibition is a result of the collaboration between various Italian and American entities besides the Morgan and Turin: the Italian Ministry of Foreign Affairs, the Ministry of Italian Cultural Heritage and Activities, the Embassy of Italy in Washington D.C., the Italian Cultural Institute of New York and La Fondazione New York.