Creativity, innovation, fantasy, style: these are the keywords to success for the emerging designers. The fashion industry has always celebrated talented fashion designers because they explore new ideas. There's a new wave of Italian fashion designers, young and talented, who have an incredible ability to get on with people and stay tuned in to all areas of popular culture and creativity in order to bring a fresh perspective to their brands, like Francesca Liberatore.
Francesca Liberatore

Francesca studied at the legendary Central Saint Martins in London, followed by stints with Jean Paul Gaultier and Viktor & Rolf. Then Liberatore started teaching in fashion schools as well as launching her own line. In 2009, she won the Next Generation competition from the Camera Nazionale Moda Italiana.
Massimo Giorgetti
Massimo Giorgetti started modeling at 17 so he learned sewing techniques and settled into fashion design by age 24. After launching MSGM in 2008, none other than Vogue Italia chose Massimo as a finalist for its "Who's on Next" competition in 2010; Pitti Uomo also invited him to show MSGM at the most recent Pitti Italics.
Andrea Incontri
Growing up in the countryside of Milan, Andrea Incontri was awed by visits with his mother to "The City" where she would pick up clothes and textiles at high-end retailer La Rinascente. Considering his grandparents also owned a tailoring shop in Italy's fashion capital during the 1950s, a career in fashion seems like a natural step. With a background in accessories, Incontri launched his line in 2009. Since those early days, he's branched out to menswear, and recently he added womenswear.
Sara Battaglia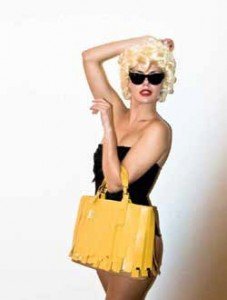 Sara Battaglia grew up putting on fashion shows with her sister, sewing the clothes themselves to present to their family on Barbies. After she grew bored with design school, she apprenticed with a few accessories brands before launching her own.
Andrea Pompilio
Menswear designer Andrea Pompilio knew he wanted to be a fashion designer at eight years old, but Pompilio only just launched his line two years ago catching the attention of Giorgio Armani. Pompilio presented his first women's capsule collection this past January, which he hopes to soon turn into a full women's line.
Mauro Gasperi
Born in Brescia, Mauro Gasperi knew he wanted to become a fashion designer after graduating from an artistic high school. He took his talents to Florence's Polimoda, Italy's prestigious design school, before scoring jobs with companies like D&G. In 2008, he launched his own line alongside a flagship boutique in his hometown. A year later, the Camera Nazionale della Moda Italiana selected Gasperi to take part in its own version of the Fashion Incubator – which he won.
---
Barbara Zorzoli is a Columnist for the Italian Journal